Historical manga Kingdom Live-Action Film is in the works! This is certainly exciting news.  Yasuhisa Hara, the author of the original manga has made an announcement revealing more details about this project. Historical fiction seinen manga 'Kingdom' is the story of an orphan boy who wishes to be great general during China's Warring States period.
Kingdom Live-Action Film – Details
Having taken part in the script meetings, the author has written a note on Sunday about the ongoing Kingdom Live-Action Film project. The film is an adaptation of his manga by the same name.
In the note, the author expressed his satisfaction with the screenplay, and that he is contributing to the film's screenplay. Furthermore, the "unprecedented" budget and "ultra-grand" cast have got him very excited.
We can hope more details on this ongoing project at a later date.
Kingdom Manga Synopsis
Shin and Hyou are war-orphans in the kingdom of Qin. They dream of proving themselves on the battlefield until the day Hyou is captured by a minister. The boy manages to escape and return to his village, but he is badly injured. Shin then meets a mysterious youth who bears an eerie resemblance to Hyou—a boy who will one day become emperor! (Source: Crunchyroll)
Kingdom Live-Action Trailer
The manga already inspired a 3-minute live-action short to celebrate the manga's 10th anniversary in 2016.

The three-minute video stars Kento Yamazaki in the role of Xin (Shin), one of the manga's protagonists, and was filmed at Hengdian World Studios in China. Other cast members include Chihiro Yamamoto as Qiang Hui (Kyō Kai) and Kenji Gojō as Pang Nuan (Hōken). Kōichi Yoshinaga narrated the short. Hiroki Ono directed the video, Thomas Suess produced the music, and Robster Henke composed the music. (Source: ANN)
Full Short With Narration
Shueisha's Weekly Young Jump seinen manga magazine has serialized the manga since 2006. Also, the 50th collected volume of the series will release on April 19, 2018. An anime adaptation of the manga went on air between 2012-2014. Jun Kamiya and Akira Iwanaga directed the anime and Pierrot has brought the series out.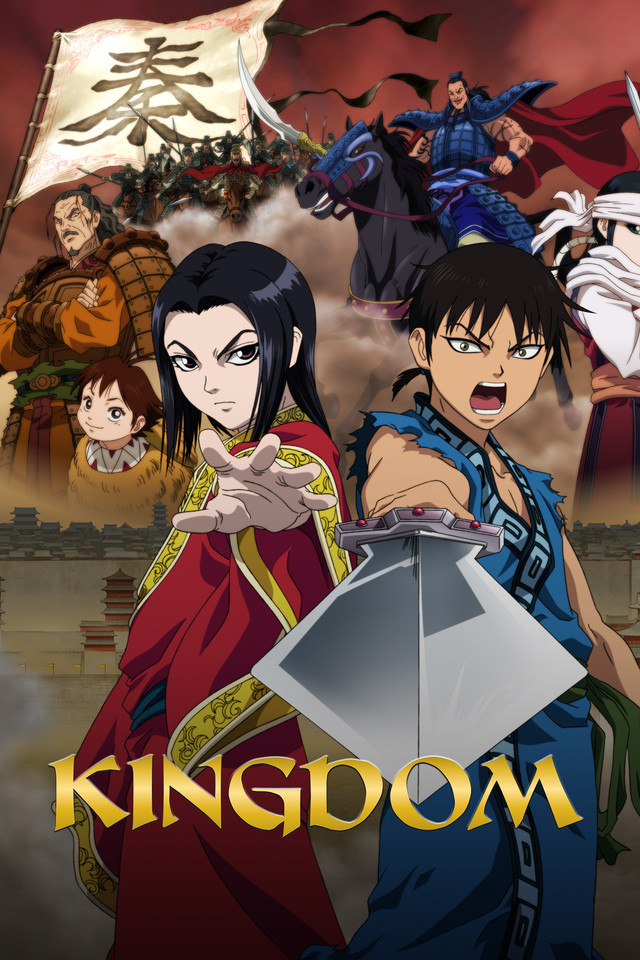 Source: Comic Natalie
Also check this: Tezuka Osam's Supernatural Historical Manga 'Dororo' Gets A New Anime Adaptation