Hey there everyone, I think all of us have been quite excited to watch Golden Kamuy, and with its last episode, they also announced some great news.  Golden Kamuy is an anime about a post-war soldier Sugimoto, that was also titled "immortal Sugimoto" after facing some life-threatening situations in war, and escaping them with his life every time.  The last episode of season 1 announced Golden Kamuy 2nd season release date, and it is in October. The anime will be premiering on Tokyo MX, and a few other networks.  If you have not heard of Golden Kamuy yet, then I have to tell you that it's definitely worth watching. Hokkaido is where the story takes place, during the Meiji Era, the main character is in search of a treasure. He and his companion face a lot of survival obstacles as he tries to get to the gold.
Golden Kamuy 2nd Season Release Date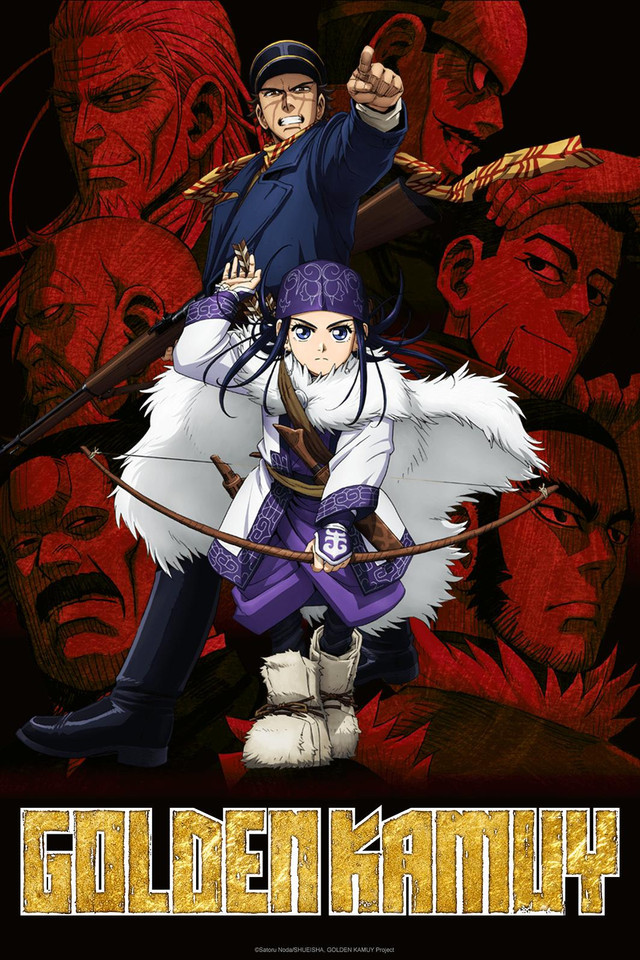 There is no exact release date yet, the only thing we know is that it will be in October. We will be waiting eagerly to get some information on an exact Golden Kamuy 2nd season release date. In the meantime, if you're looking for a great anime to watch, then I'd recommend viewing our list of top 10 short anime great for binge-watching.  The director of the series for Golden Kamuy was Hitoshi Nanba who was working at Geno Studio (they released Kokkoku a few years ago). With the help of Noboru Takagi who was overseeing the series scripts, and Kenichi Ohnuki for the character design. The man that we can all applaud for bringing in the CGI bear, thank you very much.
Interesting facts
Noda received a Manga Taisho award in March 2016 for his popular manga Golden Kamuy. The series was also nominated at the 40th annual Kodansha awards for the Best General Manga award. At the 23rd Annual Tezaku Osamu Cultural Prize awards this year, Golden Kamuy got nominated and won the prize.
Update: The release date was now officially announced for October 8th