The official website for the upcoming As Miss Beelzebub Likes Anime (or Beelzebub-Jou no o-ki ni mesu mama) released the 1st Promo Video for the anime earlier today and fans of the manga have every reason to cheer! Additionally, a new key visual made a release along with the PV. The key visual also features the protagonist Beelzebub and her attendant Mullin. This is the second key visual featuring the two. The anime will premiere in Japan on 10th October 2018.
Furthermore, the details of the voice cast for the series is as follows: Saori Ohnishi, best known as Aiz Wallenstein in Is It Wrong to Try to Pick Up Girls in a Dungeon? and Muramasa Senju in Eromanga Sensei, is cast as Beelzebub, while Rikuya Yasuda, who is currently playing his first main character role Taishi Manza in Cute High Earth Defense Club HAPPY KISS!, voices Mullin.
New Key Visual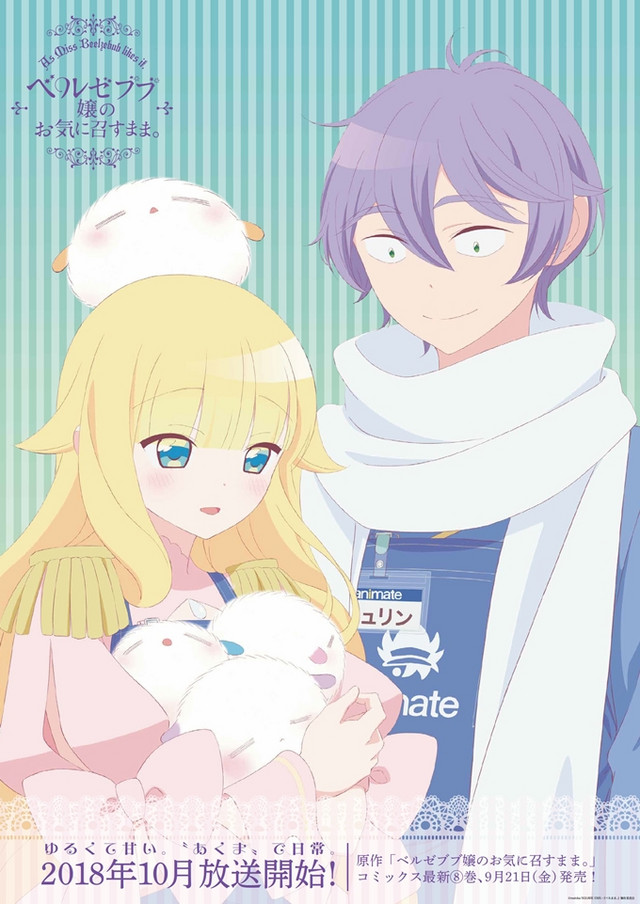 Also check, 'As Miss Beelzebub Likes' Manga Gets Anime Adaptation
As Miss Beelzebub Likes (Beelzebub-jyou no Oki ni Mesumama ) is a comedy manga by matoba. The manga is about the everyday life of one of the rulers of Hell. Recently it was announced that the manga will get an anime adaptation. Well, additional details will follow at a later date.
Official Synopsis
Beelzebub–the formidable right hand of Satan–commands fear and respect throughout Pandemonium. What her underlings don't realize, though, is that she's an airhead with a love for all that is fluffy and adorable! The only thing she might enjoy more is teasing her new attendant, Mullin, who is learning that serving Beelzebub is both heaven and hell…
As Miss Beelzebub Likes Anime Releases 1st Promo Video
https://twitter.com/beelmama_anime/status/1038806629976698880
The promo video features the opening theme 'Pink Lemonade' by Sangatsu no Phantasia. As Miss Beelzebub Likes Anime is surely going to be one of the most cutest anime this season. Also check out the anime Miss Caretaker of Sunohara-sou which is currently airing.
2nd Key Visual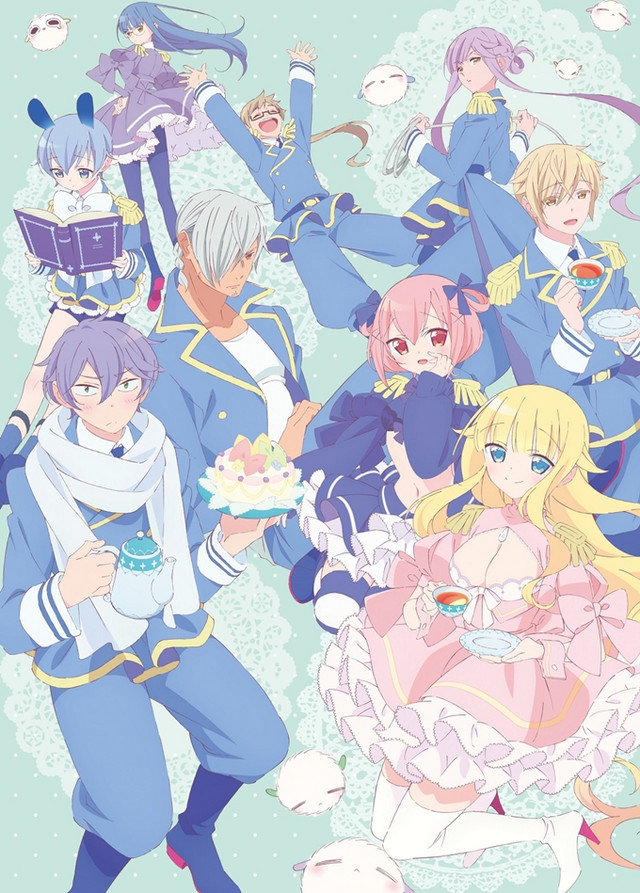 Square Enix's Monthly Shonen Gangan magazine is currently carrying the manga series. The series was available since July 2015. Also, the latest volume will release on December 22.
1st Key Visual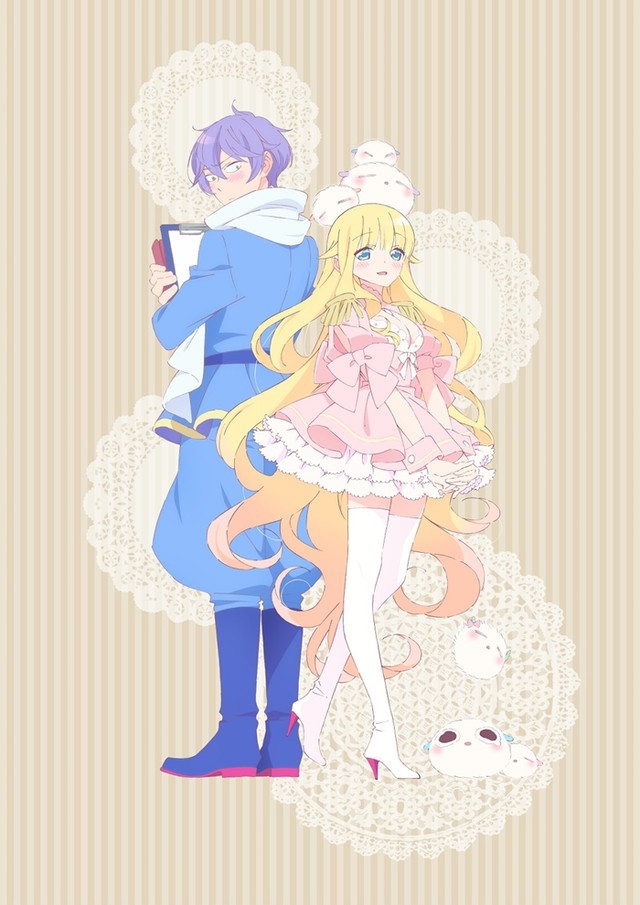 Also, Demon Slayer: Kimetsu no Yaiba Manga Gets TV Anime by ufotable
If you look forward to the As Miss Beelzebub Likes Anime, do let us know in the comments section below.
Source: Aniplex press release
©matoba/SQUARE ENIX
©matoba/SQUARE ENIX, "BeelMama." Production Committee
One of my definite favorite topics and genres among all anime is horror. Ever since I started watching anime I have been researching horror anime and watching them as much as I could. There is something in the horror that really attracts me towards watching it, and I believe there is something that attracts you as well. Otherwise, you would…
Love our posts? Do follow and like us: